About Us
LED-Signs is a leading manufacturer of digital LED sign, screen and display technology in Australia.
As a designer and manufacturer, LED-Signs offers extensive guarantees and support that importers and resellers are unable to match in practice, such as:
Over 40 years of electronic engineering, service, and support expertise.
Over 30 years in specialised LED digital design and manufacture experience in Australia, for Australian conditions and to meet Australian expectations.
Consultation, design and manufacture for hardware, installation, and software requirements.
10 Year Technology Warranty, which guarantees your purchase against obsolescence. This is a world first offering only available with LED-Signs.
LED-Signs are the largest LED manufacturer in Australia with Australia wide fully qualified electronic technicians to service and support your purchase.
LED-Signs specialises in LED digital solutions which combine superior design, longevity, and environmental toughness. Our LED product range includes video walls, video super screens, multimedia displays, multi-line graphic signs, scrolling message signs, time & temperature displays and scoreboards. LED-Signs digital solutions are supplied to outdoor and indoor advertising organisations, signage providers, casinos, clubs, hotels, cinemas, airports, schools, designers, builders, architects, mining, and retail organisations throughout Australia.
Who We Are
LED-Signs is a private Australian company specialising in indoor and outdoor visual displays. Our history dates back to 1976, as small local electronics service company. In 1989, the first electronic digital display was manufactured for a local school sports scoreboard. In the years following we established a reputation for designing, producing, and maintaining high-quality light emitting diode (LED) displays across a broad range of clients with diverse requirements and installations.
LED-Signs has grown to become the leading provider of LED display technology in Australia. Over the last 20 years our international partnerships have taken LED-Signs across the globe to New Zealand, USA, UK, Middle East, Asia, and South Africa. As LED continues to grow, so does the market. In the last 5 years LED-Signs has established a more focussed territory and product offering, specialising where our customers require our expertise. Predominantly this expertise relies in the provisioning of total solution management, software development and specialising in outdoor and extreme environmental applications.
LED-Signs core market is Australia. For the past 25 years we are proud to have set the benchmark and maintain dominance across a broad spectrum of solutions.
---
CAPABILITY
LED-Signs has designed, manufactured, and installed over 7,000 visual displays since 1989. Solutions include video walls, super screens, multimedia displays and graphic signs. On average one total solution delivered from our Brisbane factory every business day.
To ensure the best quality results for clients, we scope, design and engineer products in-house. Our team of software and hardware engineers develop, test, and review new software and components to meet strict quality assurance guidelines. Our qualified, experienced, and forward-thinking team can create customised visual displays to meet unique client needs and overcome any location or installation challenges. Alliances with electrical, structural engineering and metal fabrication suppliers mean LED-Signs is a single point of contact for clients, from small projects through to large-scale construction, infrastructure, and bespoke projects.
Remote CMS and RCM Systems Pty Ltd
Remote CMS is a hosting platform for Internet of Things (IOT) devices brought to you by RCM Systems. Remote CMS allows you to create content for all manner of digital displays from menu boards to billboards, reception screens to ticker displays, in fact any digital display device can be connected. We also integrate into industrial systems such as car park counters and safety systems - even scoreboards. RCM Systems Pty Ltd is part of the LED group of companies and the developer for RemoteCMS. Read more at myrcms.com.au.
Our Experience and Expertise
The LED-Signs' management team have over 20 years' experience in LED and related industries. Our Technical Manager and Senior Project Manager have been instrumental in the development of the LED-Signs' product range, the sourcing of quality LED components, the creation of our own intellectual property and the rigorous testing of our technically advanced displays.
Our testing centre has 2 full time software engineers and 3 full time hardware engineers with an average of 25 years' experience each. This means that LED-Signs' has the ability to stay ahead of the market by constantly reviewing and writing new software.
LED designs and engineers its products in house. Software and hardware design is carried out by our company engineers with electronic assembly outsourced under strict QA guidelines. LED-Signs has designed a variety of modular building blocks that enable us to stock component types that can be integrated to produce thousands of complete product varieties. Following assembly, all LED-Signs' products are tested and re-tested before being sent out as a complete LED display.
---
Experience · Expertise · Versatility
EXPERIENCE
From small beginnings dating back four decades, LED-Signs has worked hard to expand its influence, to the point where we are now the benchmark and leading provider of LED digital sign technology in Australia. Our purpose-built manufacturing facility in Brisbane is where we design, manufacture, and install visual displays that range from video walls and super screens to multi-media displays and multi-line graphic signs for clients of the calibre of Telstra, Crown Casino, Adidas, and General Pants Co. across Australasia, throughout the UK, South Africa, and the Middle East. With support offices in Sydney, Melbourne, and Perth we service and continue to grow a satisfied client base.
EXPERTISE
We continually develop original, in-house design solutions to client briefs that employ outside-the-box thinking and innovative engineering and customised software solutions. We continually test, evaluate and source the latest componentry and software to ensure our signage products continue to set the benchmark for the industry. We provide in-house support for all our signage and are so confident of the quality and longevity of our products that we offer an industry first 10-year technology guarantee. Every LED-Signs customer works with a dedicated project manager who will advise, design, and consult throughout your project. Our project team are backed by the support of an engineering warehouse where hundreds of thousands of component-parts are stored to ensure ongoing maintenance and rapid repairs carried out by our own team of full-time qualified service technicians.
VERSATILITY
We have been fortunate enough to design and install our displays across a wide range of industries covering hospitality, gaming, building and architecture, retail, transport, education, mining, advertising and wherever a stand-out sign design solution is needed. Whether it is a small supply-only sign or a large-scale project that involves council approvals, structural engineering, electrical installation, civil works, steel fabrication and detailed installation logistics we have the resources, expertise and credentials to see the job through to a successful conclusion.
Warranties and Guarantees
10-Year Guarantee
LED-Signs has more than 35 Years dedicated electronic digital display manufacturing experience and we are 100% Australian owned and operated. We are exclusively dedicated to LED displays; this is our specialized focus with a team of experienced electronic engineers and trade qualified electronic technicians. This is how LED-Signs is able to provide a 10-Year technology guarantee; this means we guarantee to replace your display for free if we are unable to service or repair within 10 years of initial order. You are not importing; you are not going to be told it is obsolete, cannot be repaired and you will not be told that we are not responsible because it was imported….. No one else in Australia can provide you this guarantee. In addition, our service team are national, are qualified electronic service engineers and they can repair many items on the spot. This guarantee should not be confused with the warranty offering, this is a guarantee that we will be able to continue to support, service, repair and maintain your LED display, software and communication system.
Standard Warranty Options
LED-Signs offer a range of standard warranties with any purchase to suit our various customer needs. From self service options suited to service providers and remote installation, full repair or replacement parts only warranty or turn key service level agreements with onsite preventative maintenance, LED-Signs has a warranty option to suit all customers. In addition any warranty option can be extended upto 10-years, that is the confidence LED-Signs has in its manufactured products.
60-month self service warranty and spare parts kit
36-month parts repair or replacement
24-month on-site service labour and parts repair
12-month maintenance program, service level agreement and on-site labour
Our Facilities
DEDICATED MANUFACTURING FACILITY
Our purpose build manufacturing, engineering and development centre is located in Brisbane. Here we provide engineering, software, service, project management, install and support staff to assist in all project deliverables. With 2 factory units located at Campus Technology Park, LED-Signs can deliver the largest of project requirements while maintaining an uninterrupted delivery schedule for smaller regular orders.
STRUCTURED FOR SUPPORT
Our warehousing, sales and support sites and have been carefully chosen to enable rapid execution of support services for clients in any location. A growing team of directly employed qualified field technicians across Australia is part of a four-tiered approach to service and technical support.
In-house technical support for major domestic and international clients.
Local sales and service offices with full time employed staff in Perth, Melbourne, Sydney, and Brisbane.
Long-term partnership agreements with reputable third parties to provide regional and international support.
LED-Signs service centre providing service and technical advice 10 hours/day, six days/week.
Growing Company
Originally founded as Computronics in 1976 as small local electronics service company, our first electronic digital display was manufactured in 1989.
2004 saw a major change in direction with a separate independent facility established in New South Wales and LED-Signs as we know it today came to be. Shortly afterwards LED-Signs expanded to Brisbane and established itself as the dominant digital LED provided on the east coast while Computronics specialised on the West Coast and international markets.
As both organisations expanded rapidly until 2010 when both companies were amalgamated to a single entity. This integration was a strategic decision by LED-Signs to become firmly entrenched as Australia's largest manufacturer of electronic signs and displays. Collectively the LED-Signs and Computronics customer base would incorporate close to 70% of the Australasian electronic display market at that time.
By 2012 technology had shifted and the trend moved towards smaller pitch and SMD technology for outdoor displays. LED-Signs diligently tested and developed new design solutions and quickly identified that SMD technology was not mature enough for outdoor displays in the Australian environment. As others pushed forward with lower cost import solutions, LED-Signs resisted and continued to refine these solutions and to this day only release products to the market that we are prepared to stand by.
In 2015 as the trend moved to cloud-based computing, LED-Signs adopted this technology our investment in development has be full time. LED-Signs RemoteCMS cloud-based management solution is the market leader, it is 100% owned and developed, it is so powerful it can encompass any product application as well as infinite third party monitoring and control interfaces.
In years to come, LED-Signs will continue to evolve with the newest and most reliable technologies to come.
Our Customers
LED-Signs is proud of the relationships we have developed with our clients. Coming from a wide range of industries and varying in size from those in the top 100 of Australian companies to smaller businesses, schools and sporting organisations, we offer all our clients quality LED sign solutions.
Some our clients include: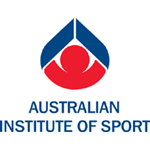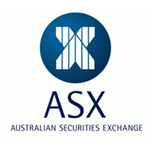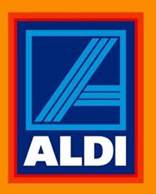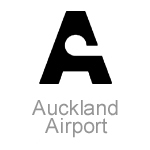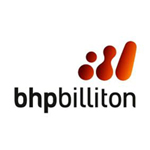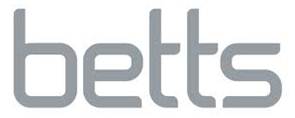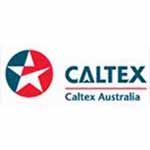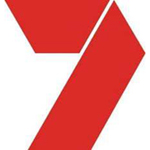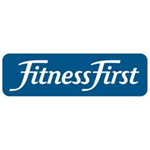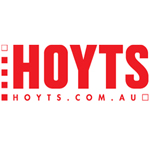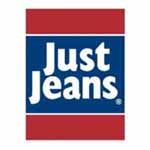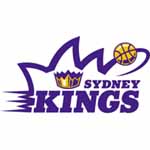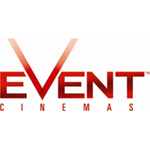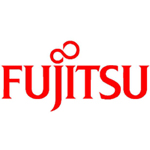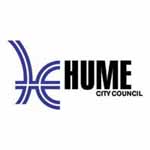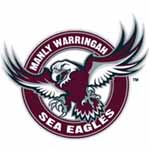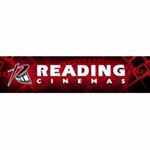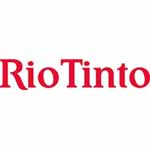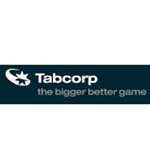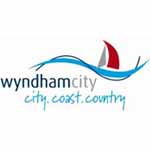 Computronics
In May 2010 LED-Signs completed the amalgamation of the Computronics Corporations' sign business, making LED-Signs the largest provider of LED digital sign solutions in Australia and New Zealand.
Early on Computronics become one of the world leaders in the design and manufacture of LED display systems for the leisure, transport, and retail industries. Their ability to provide a complete package of product and services complemented LED-Signs' established production facilities in Sydney and Brisbane.
While many of the Computronics products are now obsoleted and replaced with current technologies, to this date LED-Signs still service and maintain hundreds of customers who have purchased Computronics products. LED-Signs is able to manufacture replacement parts and repair even for products over 20 years of age. This is unique to LED-Signs as no other Australian sign company is able to demonstrate this ability.
Whether you know us as LED-Signs or Computronics, we will always support, maintain and guarantee all products that have come from our factories, yesterday or 30 years ago.